Product Info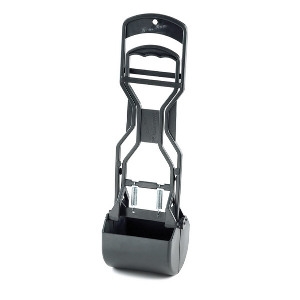 This product is currently $2.00 off the regular price!
Offer valid through 05-31-2013. Some restrictions may apply.
Manufacturer: Four Paws
The Four Paws Small Allen Scooper was designed to accommodate the extraordinary number of small dogs that are populating the country. Four Paws designed this mini version of the industry's best selling pooper scooper - The Allen Scooper.
Please contact us for current pricing and availability.
The Small Allen Scooper is the perfect one-handed scoop to take on walks. Conveniently engineered, it is small enough that young children can even help clean up after pets too!