Product Info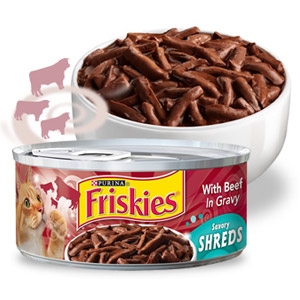 This product is currently $12.49!
Discount valid on 32 count variety pack! Seafood or Savory Shreds!
Offer valid through 08-31-2014. Some restrictions may apply.
Manufacturer: Purina
Thin shreds made with real beef in just the right amount of savory gravy, giving your cat the flavors, textures and aromas she'll crave again and again. 5.5 oz. can.
Please contact us for current pricing and availability.
Also available in other assorted flavors.