Product Info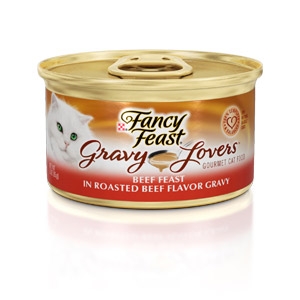 This product is currently $15.00 when you buy 30!
Discount valid on 3 oz. cans. Choose from a variety of flavors! Excludes Elegant Medleys and Tastemakers
Offer valid through 09-30-2014. Some restrictions may apply.
SKU: 5000057847
Manufacturer: Purina/Nestlé Pet Nutrition
Fancy Feast® gourmet cat food is the perfect way to show your love. Delicate morsels with beef in a rich roasted beef flavor gravy. 3 oz. can.
Please contact us for current pricing and availability.
Also available in other assorted flavors.