Product Info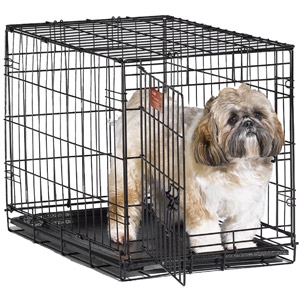 This product is currently 15% off the regular price!
Offer valid through 09-30-2014. Some restrictions may apply.
Manufacturer: Mid West
Designed completely around the safety, security and comfort of your Dog. The iCrate Single door dog crate sets up easily with the fold and carry configuration that requires no use of tools and can be completed by almost anyone.
Please contact us for current pricing and availability.
Available in various sizes.
Cuts housebreaking time in half by keeping puppy from eliminating in one end and sleeping in the other. Allows you to adjust the length of the living area as your puppy grows into its adult size home.